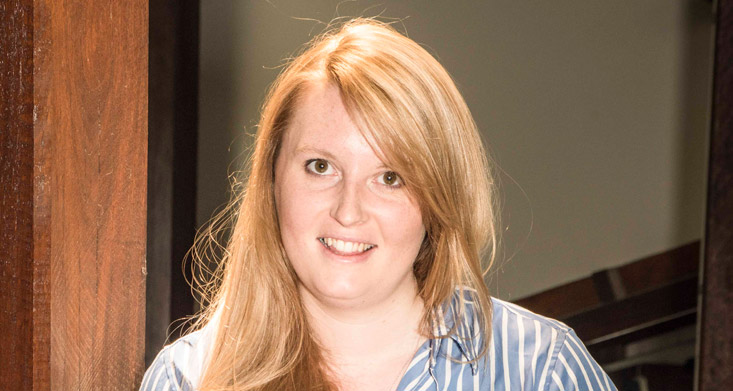 LAURA PHELPS
Policy and research officer with Australian Pork Limited, Laura Phelps is a 2015 NSW Farmers Pork Industry Young Farming Champion. "I count the pigs," says Laura, whose role involves tracking movements of livestock to ensure we can all have fresh, safe and healthy pork on our plates. "I've discovered a love for pigs that I never knew I had. They are powerhouses when it comes to producing protein, but also energy from manure – nothing is wasted."
A "city-country hybrid" Laura spent her early childhood on a cattle property in northern NSW before her family moved to Melbourne when she was 10 years old. Fantastic opportunities arose from attending an ag-centric high school and Laura went on to study agricultural science at university.
"Travel throughout Asia working across areas such as nutrition in postnatal women, establishing community gardens, and pesticide safety management with farmers in mountain villages, Laura resonated with the "deep human connection to where food comes from, when it is the difference between health and starvation."
"I am proof that there's a future in agriculture," Laura says. "I'm just one of the many young voices actively crafting a sustainable, ethical and healthy future for agriculture".
---