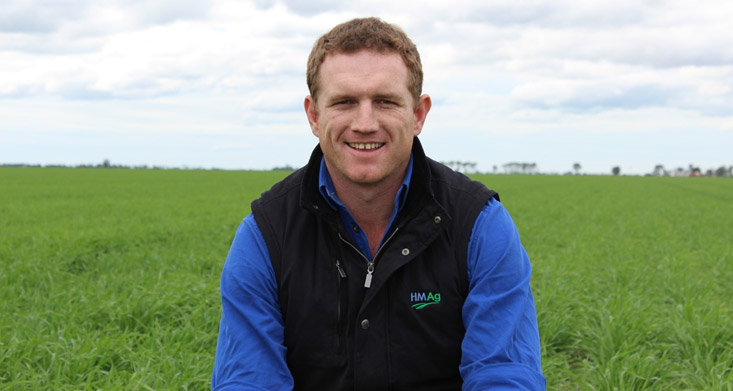 JAMES KANALEY
"Turning a patch of dirt into your cotton shirt," is 2015 Cotton Australia Young Farming Champion James Kanaley's motto. Originally from a sheep and cropping farm near Junee, James says his biggest teacher and influence in life was his father. James studied agronomy and livestock production at Charles Sturt University, Wagga Wagga, and is now a consultant agronomist around Moree, where his office is a Hilux ute.
James has travelled and worked in agriculture through Vietnam and the US, where he says the differences in technology, infrastructure, adaptation and innovation are notable, but the fundamentals of farming are the same.
Over the past three years he has been working with a software developer to create a farm management application to help agronomists, farm managers and businesses.
"I work with more than 40 growers and no two growers or farms are the same," James says. "The most rewarding part of my job is learning from farmers – I enjoy building relationships with growers and seeing the emotion that goes into the decision making processes of growing healthy and productive food and fibre crops."
---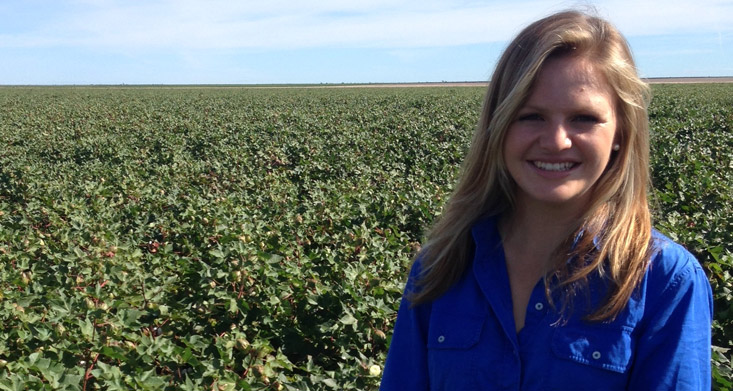 LAURA BENNETT
The cotton fields of western NSW are a long way from Laura's seaside childhood on the Mid North Coast, where she grew up growing beef and bananas. Laura was "captivated by everything cotton" after a summer working on a cotton property in Narrabri. So much so, that she swapped her coveted place in a Veterinary Science degree at Charles Sturt University, to a Bachelor of Agricultural Science. Still studying and having just finished her second summer of bug checking cotton bolls, Laura says her passion and love for the cotton is endless.
"I want to be part of the young generation of agriculturalists that are responsible for changing the face of agriculture in the community and reconnecting farmers and the people who eat their produce and wear the fibres they grow."
---