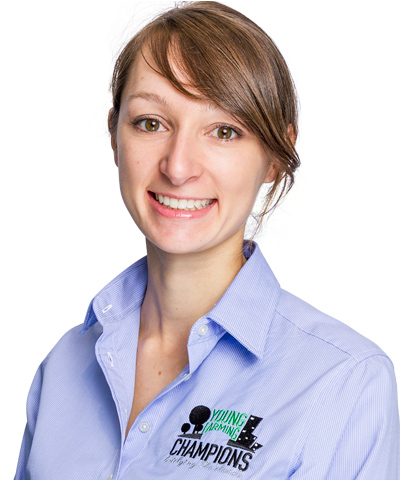 DR ANIKA MOLESWORTH
Partnerships Ambassador
Anika Molesworth is a farmer, agricultural researcher and passionate and vocal advocate for the future of farming in a changing climate. She takes her story to the national and international stage having presented anywhere from the United Nations Conference on Climate Change in Paris to Prime Super International Women's Day Luncheons held around Australia. She has had one-on-one conversations with the Duke of Sussex and the 68th US Secretary of State John Kerry on climate action, and regularly appears on television shows such as The Project and The Drum. She has participated in the Homeward Bound leadership program in Antarctica.
Anika brings her wealth of connections to the role of Partnerships Ambassador with YVLT and her belief in the power of young people to change the world. "I love to learn from this incredible team, and from the young people involved. I am keen to impart some of my knowledge; to exchange ideas and create conversation about the agricultural industry. I love the enthusiasm of young people - nothing is too big or out of their reach, anything is possible - and I love working with people with that mentality."
---
CONNECT WITH ANIKA
---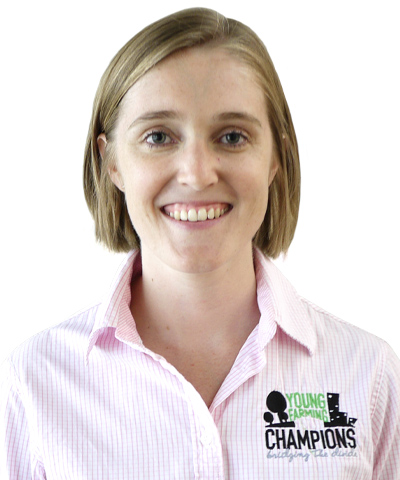 DR JO NEWTON
Returning Officer
Currently working as a research scientist for Agriculture Victoria, Jo Newton is positioning herself at the interface of research, application and extension in the field of livestock genetics. "We have world-class research facilities and minds in Australia but haven't always done a very good job of translating research into action. I am determined to change this and ensure research outcomes aren't confined to scientific journals. I believe the best way to achieve this is through communication between scientists, academics and the rest of the agricultural sector."
Jo has previously held the position of Chair of the YVLT and now works in an advisory role as Returning Officer. She sees this as a new way to continue paying forward the lessons learnt from her own mentors; and an important step in the succession plan of the YVLT.
"Access to mentors, resources and professional development opportunities is important to help young people realise their full potential. In 25-30 years' time it will be young people making the decisions which shape the future of agriculture (and Australia). Now is the time to be investing in them so they have the capabilities to do so successfully."
---
CONNECT WITH JO
---