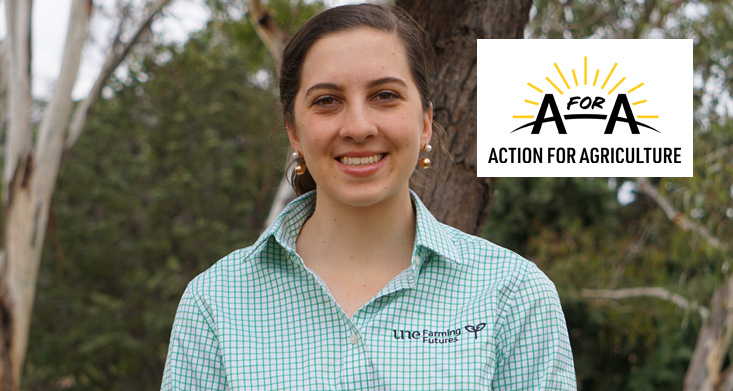 KATIE BARNETT
dynamic advocate for wool
Recently completing a double degree in Agriculture and Business at the University of New England (4 months early), Kempsey Show Young Women of the Year, Assistant Manager of 'Taylors Run' a regenerative mixed farming operation, embarking on a further study in agriculture, sitting on agricultural committees and owning a share in a mob of cross-bred ewes, perfectly illustrates the dynamic drive of Katie Barnett.
Not surprisingly, Katie has gained diverse agricultural experiences including work with beef cattle and pasture agronomy, but it is to sheep and wool she is drawn. "I am proud to be a part of an industry where sheep turn basic environmental resources into wool – a natural fibre that will last for years and years in your wardrobe, needs less washing, is fire resistant, breathable, recyclable and biodegradable and does not contribute to microplastic pollution."
Growing up in Kempsey Katie was not directly involved within the sheep and wool industry but has developed the passion throughout her life. "Besides sheep and wool, I have an enormous interest in women and youth in agriculture and would like to show that it doesn't matter what your background, age or gender may be, if you try hard and keep preserving, you'll achieve your goals."
---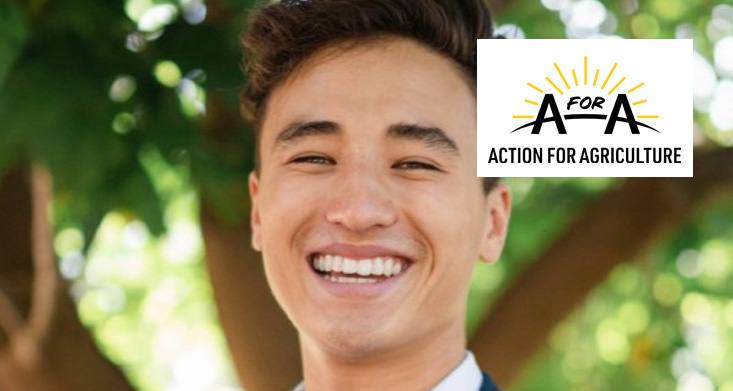 REYNOLDS TANG-SMITH
connecting agriculture and healthcare
Reynolds Tang-Smith is a business analyst with management consulting firm McKinsey where he, like Action4Agriculture, helps create positive enduring change in the world by solving problems for large companies, governments and NGOs.
Earlier in his career Reynolds, from Perth, studied Economics and Physiology (pre-med) at the University of Western Australia (UWA), completed an exchange program at the University of Notre Dame in Indiana, USA, worked as a cardiac physiologist and interned at a digital healthcare start-up in Sydney.
Reynolds' goal is to work once again in the healthcare industry where he hopes to make scalable impact by leveraging entrepreneurship and technology. "When I mention healthcare, I also extend the definition to the 'health of the planet', which includes our plant, soil, water, fungi, animal, family, community, mental, financial, and spiritual health. Therefore, my aim is to become a wholistic doctor where I can help myself and people live more sustainably with the Earth. A huge and underrated part of this are our agricultural food systems."
---